The initial bolt procured through Bossard ensures ultra-precise centering of the needle for pipetting reagents from the various cartridges. Reagents are agents that can identify a substance in the blood. The bolt is used to configure the position of the draw-off needle before the analysis run.
The engineered product is part of a blood analyzer for clinical chemistry and immunology in labs. The machine is used to analyze just a few specimens or to perform several hundred tests per hour, depending on the model.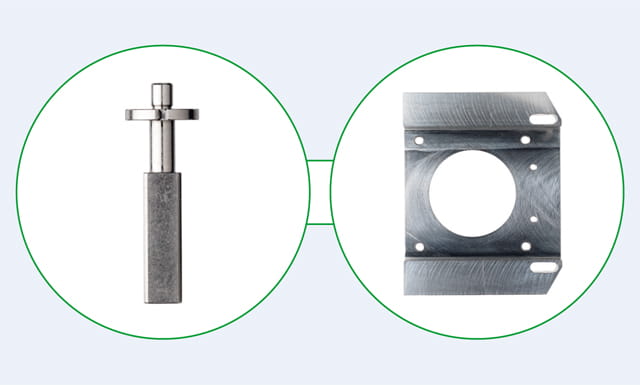 Two of the many parts that Bossard procures for its client. To the left, the initial bolt. To the right, the part that secures the position of the motor on the analysis module. Due to high temperatures in the analysis module, these parts are made of high-precision steel.