Fittings Solutions

At Bossard, we believe that our holistic view, Proven Productivity, is key to getting ahead with you, through developing solutions that are more efficient and cost-effective.
Downtime in plant operations can lead to direct and indirect costs for businesses. Selecting the optimal fitting solution for pipe system reduces the risks of downtime caused by leakages or insufficient flow of working fluid into the right components. The right fitting solution reduces the costs to repair, maintain or replace the damaged parts.
Our high-quality solutions range from tube to pneumatic fittings and grease nipples that ensure the optimal and efficient flow of fluid, without leakages or corrosion. Listed below are some of our product solutions. The product images shown are for illustration purposes only.
To find out more about our product solutions, contact us at pd.asiapacific@bossard.com.
Products
Grease Guns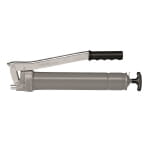 Ensures that grease reaches the greasing point
Provides effortless application even during high lubricating pressures
Maximises quality and reliability
Grease Nipples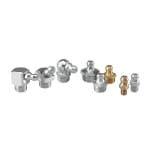 Durable and safe
Adaptable with wide range of 1500 different grease nipples
Leak-proof
Pneumatic Fittings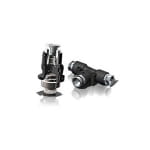 Patented seal system with O-Ring on the thread for perfect seating
Easy tube installation and release without damage
Effortless assembly with easy thread feature
Download Our Factsheet Today!
1.2 MB
PDF
Download