JACOB®
BN 22312 - Pressure balance elements with metric thread
Body: stainless steel 1.4305
Membrane: polyether sulphone PES
O-ring: nitrile rubber NBR
Sleeve: stainless steel 1.4305 (M12x1,5) polyamide PA 6 (M20x1,5 and M40x1,5)
Connecting thread: metric, as per EN 60423
Protection for hermetically sealed electrotechnical and electronic enclosures against condensation water from alternating temperature and pressure, continuous ventilation and adaption of the inner pressure, hydrophobic and oleophobic PES-membrane
Typical air flow: >400 ml/min/cm² at Δp = 0,07 bar
Water entry pressure: >0,83 bar (dynamic WEP, 30 seconds)
Temperature range: -40 °C ... +100 °C
Protection grade: IP66 / IP68 -0,6 bar (60 min.) / IP69
---
| | |
| --- | --- |
| Brand | |
| Material | |
| Material type | |
---
All features
---
---
All prices are based on the minimum order quantity. If you have any questions or special requirement, please contact Bossard.
---
Body: stainless steel 1.4305
Membrane: polyether sulphone PES
O-ring: nitrile rubber NBR
Sleeve: stainless steel 1.4305 (M12x1,5) polyamide PA 6 (M20x1,5 and M40x1,5)
Connecting thread: metric, as per EN 60423
Protection for hermetically sealed electrotechnical and electronic enclosures against condensation water from alternating temperature and pressure, continuous ventilation and adaption of the inner pressure, hydrophobic and oleophobic PES-membrane
Typical air flow: >400 ml/min/cm² at Δp = 0,07 bar
Water entry pressure: >0,83 bar (dynamic WEP, 30 seconds)
Temperature range: -40 °C ... +100 °C
Protection grade: IP66 / IP68 -0,6 bar (60 min.) / IP69
The pressure balance element has no function if it is blocked with dust and / or submerged in water.
| | |
| --- | --- |
| Brand | |
| Material | |
| Material type | |
Illustration functional principle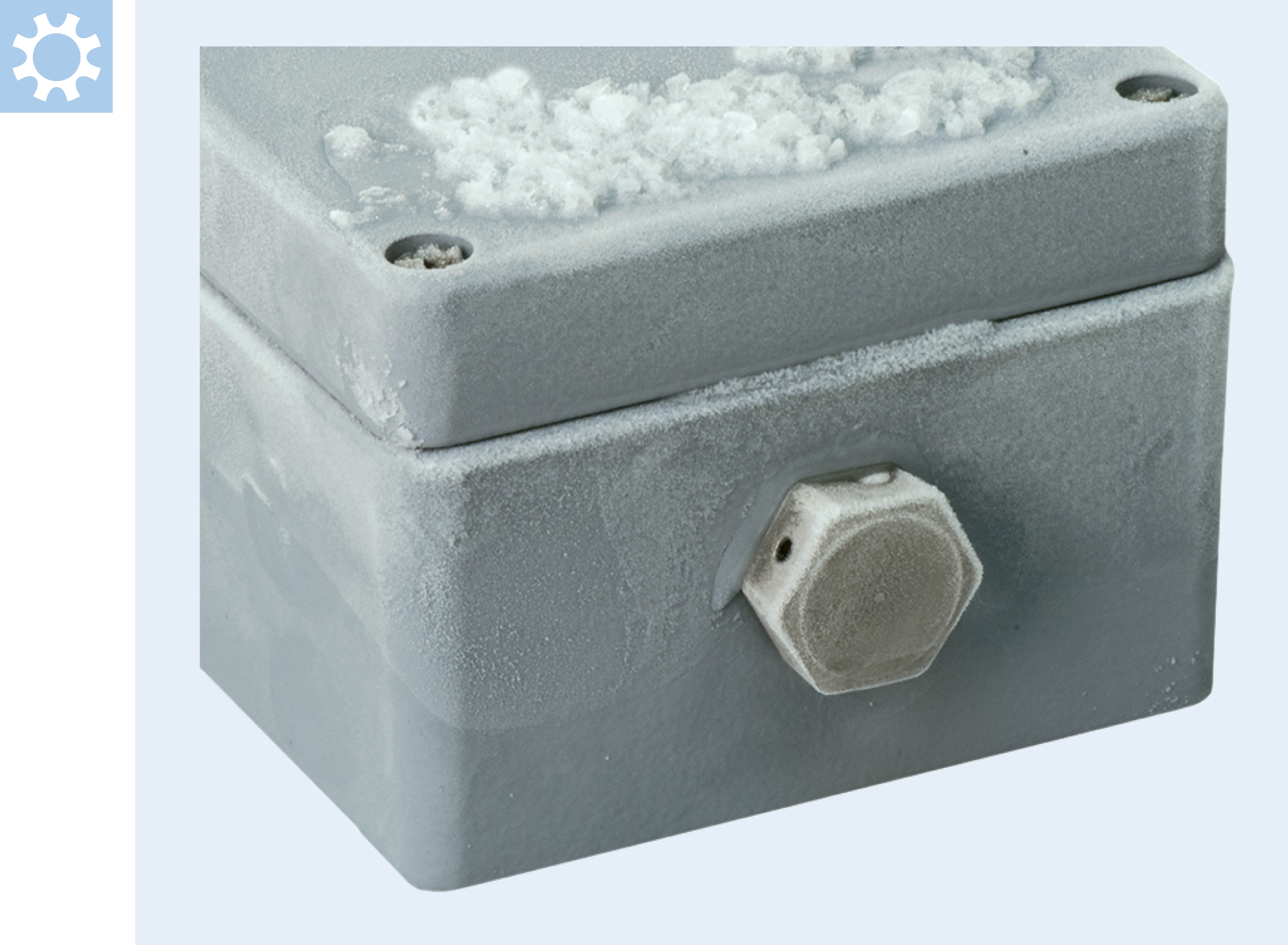 ---