A threaded insert is a metallic fasteners with an internal or external metric thread that is installed into one member of a fastened joint. A second component can be assembled to it by using a regular metric screw or a nut.
Threaded inserts are usually used in components made of plastic, laminates and wood – which means in soft materials.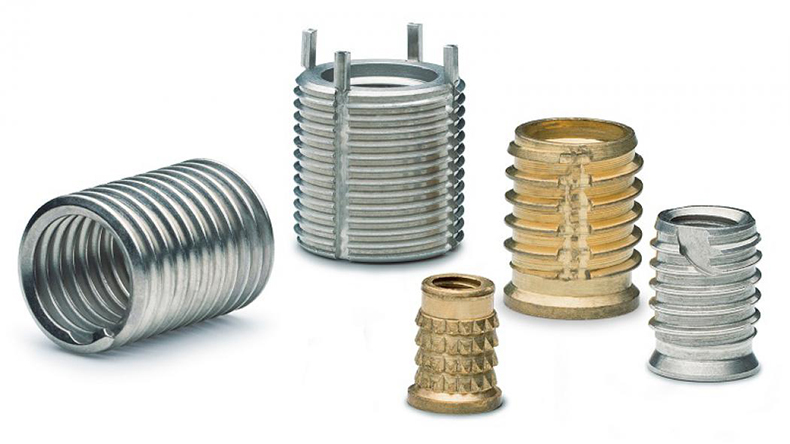 Threaded inserts
increase the pull-out resistance in plastic parts.
can make screw assembly easier.
allow a multiple disassembly and re-assembly during repairs and servicing.
enable assembly with a regular metric screw in different materials.
"restore" damaged internal threads.
To assure they are fixed well in a given component, different types of anchoring profiles were developed.
Which type of retaining profile should be used depends on the:
Material of the component.
Possible assembly method.
Needed pull-out resistance.
Low anchoring profile for hard materials
Deep widespaced anchoring profile for soft materials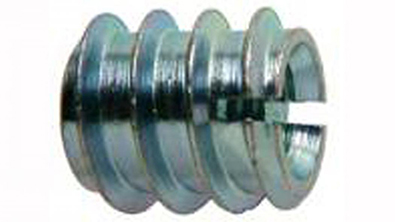 Assembly of threaded inserts into a given component is carried out as follows:
by tapping or thread-forming.
by insertion and expansion.
by pressing- in (cold, hot, ultrasonically).
by die-casting and injection-molding.
Assembled threaded insert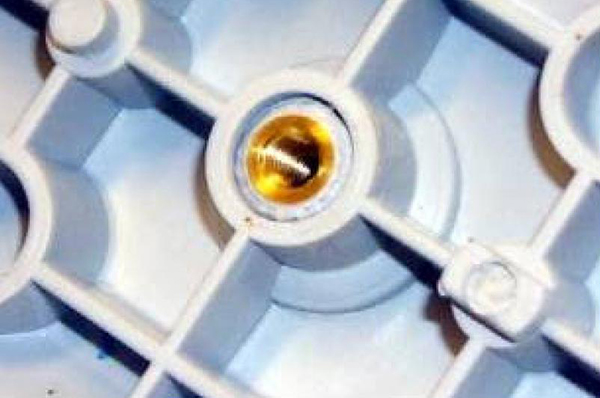 A special type of thread insert is the wire thread insert. It is used frequently in aluminum and magnesium to increase the pull-out resistance from the soft material.
Wire thread inserts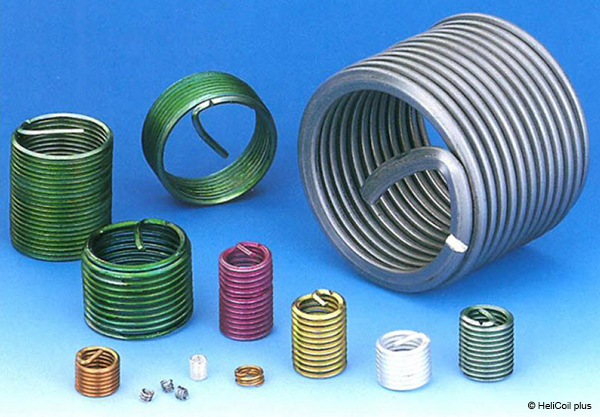 It is also very appropriate for the repair of damaged internal threads.
Principally, Bossard recommends the application of thread-forming screws instead of threaded inserts.
Thread forming screws need less space in the host part.
There are no costs for buying and assembling the threaded insert.
Thread forming screws have a better vibration resistance than machine screws in threaded inserts.
Pilot hole for ecosyn®-plast screws instead of a threaded insert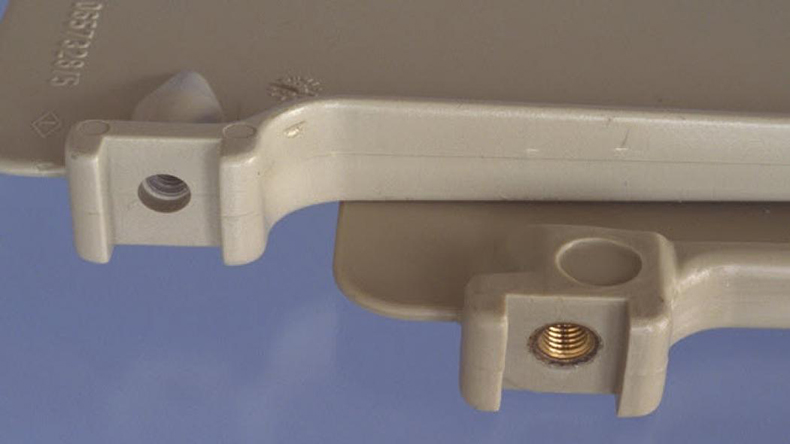 The Bossard proposal as shown in the adjacent figure brought for the customer savings of about US$ 80,000.-/ year.

However, as already above- mentioned, there may be design or assembly circumstances that require threaded inserts. In such cases they are excellent and cost-efficient fasteners.