according to ISO 898, part 1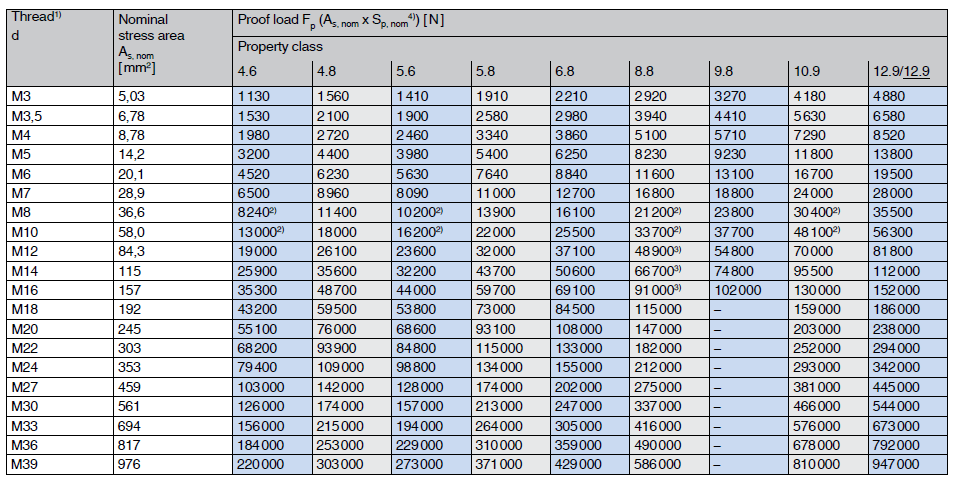 1) Where no thread pitch is indicated in a thread designation, coarse pitch is specified.
2) For fasteners with thread tolerance 6az according to ISO 965-4 subject to hot dip galvanizing, reduced values in accordance with ISO 10684.
3) For structural bolting 50 700 N (for M12), 68 800 N (for M14) and 94 500 N (for M16).
4) Value for stress under proof load Sp, nom and their relation to stress at non-proportional elongation see mechanical and physical properties of screws, No. 5 in table.