With the industrial manufacturing systems, you can produce large numbers of variants in paperless production reliably, also in one-piece flow.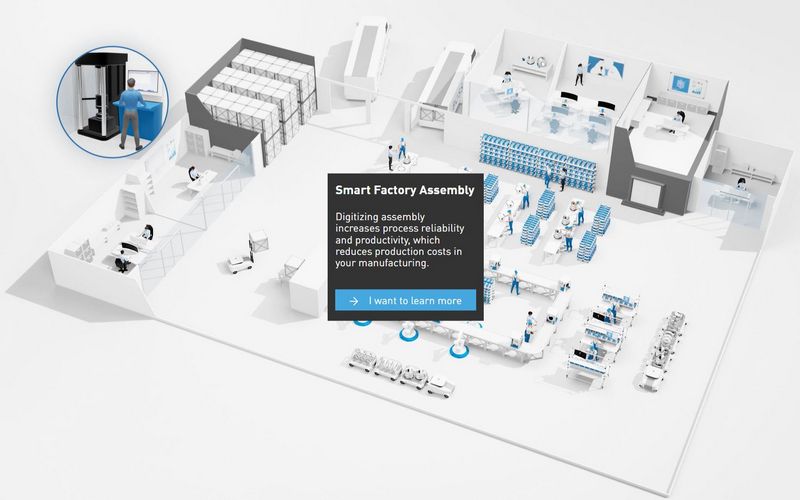 Technical writer / Work planner
The centralized creation and management of digital assembly instructions enables easy control of all variants and their versioning, which can be directly switched from the office to the workstations or lines. In addition, the modular structure allows entire assemblies / work sequences to be taken over directly from existing instructions and enables efficient creation of assembly instructions.
Assembly Operator
The assemly operator is supported during the entire process so that as many sources of error as possible can be eliminated. The assembly instructions can be specifically adapted to the respective assembly worker in terms of language, training and level of detail.
Quality Engineer
All production and quality data are automatically documented and stored in a product life cycle file. This documentation can be accessed quickly and easily at any time and guarantees complete traceability.
Production Manager and Operation Excellence
The centrally stored production data allows transparent and simple data evaluation of the production data, so that orders can be planned, tracked and assembly processes optimized.