Improving the productivity of its customers is Bossard's main objective, and we do this, for example, by helping them rationalize their suppliers. Thus, Bossard focuses on service development and invests in new processes to speed up product delivery and expanding the supply of product solutions. Model-based engineering enables us to support design offices right from the development phase.
Bossard's Digital Engineering services are now available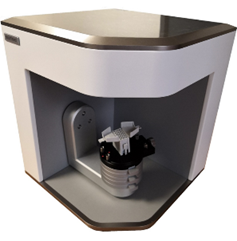 In our daily work, we have recognized that in many of our customers' requests, specifications for special parts are incomplete or does not exist. In order to rebuild them, we have invested in tools, resources and skills to develop a Reverse Engineering service based on 3D modelling.
Initially, this was only to speed up the response of our sales teams to customer requests for special products. Then we identified a real need to reuse existing components in the design of new products, and this first process is helping to achieve this.
As we work with CAD (Computer Aided Design) software and thanks to our technical knowledge, we have also decided to complete our offering with a Design Consulting service. In order to propose you an optimization of the 3D model and/or the realization of a complete product specification, our Prototyping service by additive Manufacturing allows you to validate your functional requirements.
Our offer allows you to choose each service individually or to combine them according to your needs.
How do we proceed?
Preparation: Using a Reverse Engineering process, we digitalize your complex parts to create an accurate 3D model.

Design: We improve/optimize the design of your model according to your requirements and the chosen manufacturing process. As an option, we can produce a complete product specification or a 2D drawing.

Vérification: We print a 3D prototype of your product and perform a verification according to your specifications to allow you to perform functional tests and validate your concepts.

Did we spark your interest? Contact us with the form below and we will answer you as soon as possible.