Figure gives the approximate time for austenitic stainless steels, grade A2 (18/8 steels), with different carbon contents in the temperature zone between 550 °C and 925 °C before risk of intergranular corrosion occours.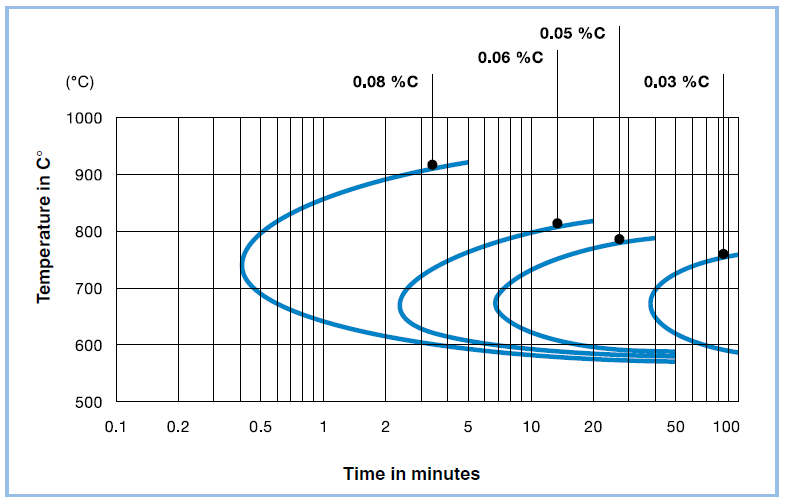 The following stainless steel grades are recommended if there is a risk of intercrystalline corrosion:
A3 or A5 stabilized
A2 or A4 with max. carbon content 0,030 % (marked with «L»)
A8
Note:
With lower carbon contents, the resistance against intergranular corrosion is improved.