PEINER
BN 20363

- Heavy hex head bolts HV
EN 14399-4
---
---
Headform
Drive
Thread

Thread

partially threaded
---
All features
---
---
All prices are based on the minimum order quantity. If you have any questions or special requirement, please contact Bossard.
---
Headform
Drive
Thread

Thread

partially threaded

Brand
Material
Property class
Surface

Surface

hot dip galvanized

Market specific certifications

Market specific certifications
Illustration functional principle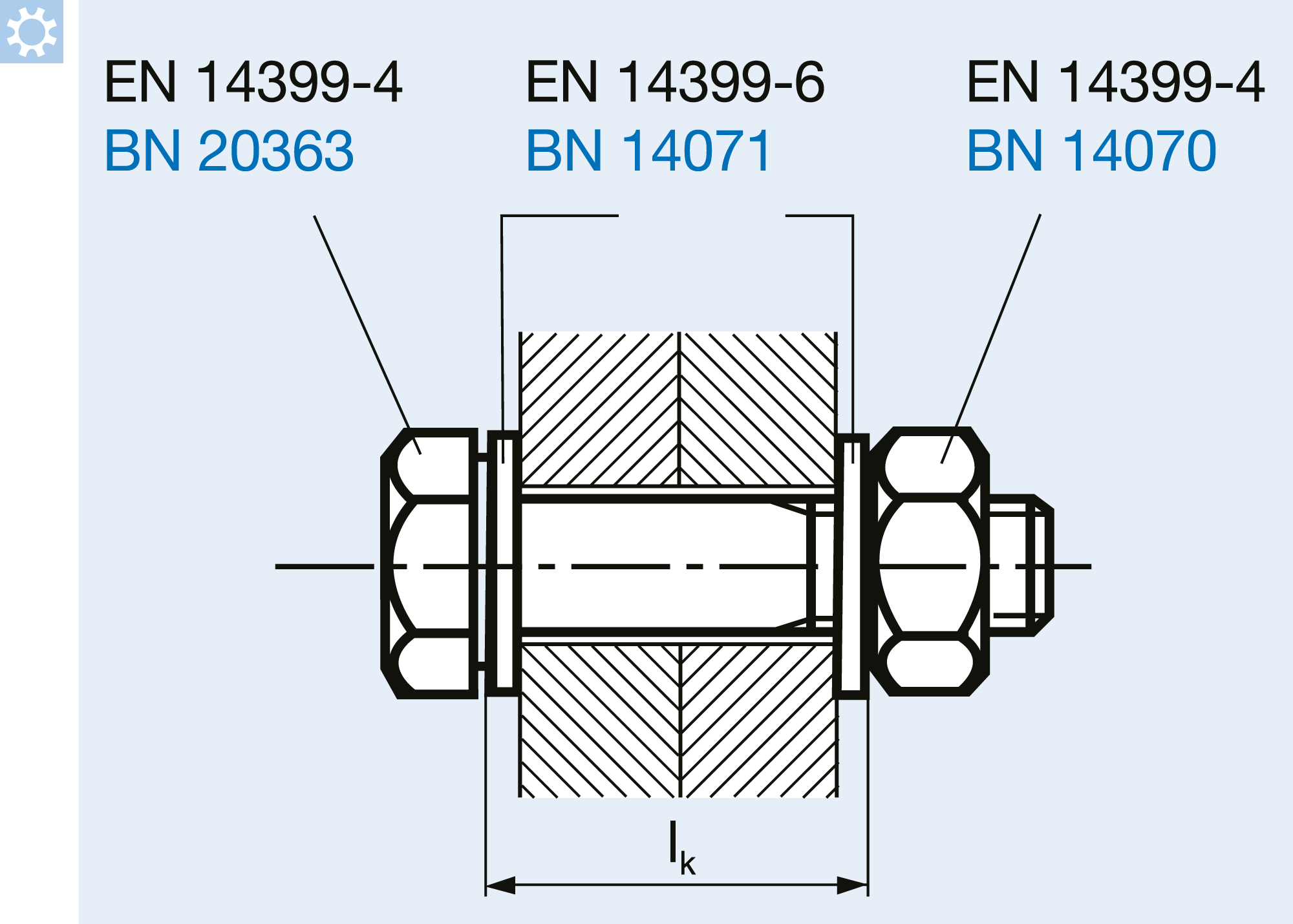 The HV nuts are lubricated for installation. Correct installation is achieved by screwing on the HV nut EN14399-4 with the corresponding HV bolt EN14399-4 and HV washers EN14399-6. Pairing of the same make ensures the correct matching and the intended tightening behaviour. Additional lubrication of bolts, nuts and washers changes the preload parameters and causes assembly errors.

---
Heavy hex bolting assemblies are designed for high strength structural joints and are subject to specific regulations. Bolts are to be used with nuts EN 14399-4 and washers 14399-6.
Individual replacement of parts is not recommended.

---