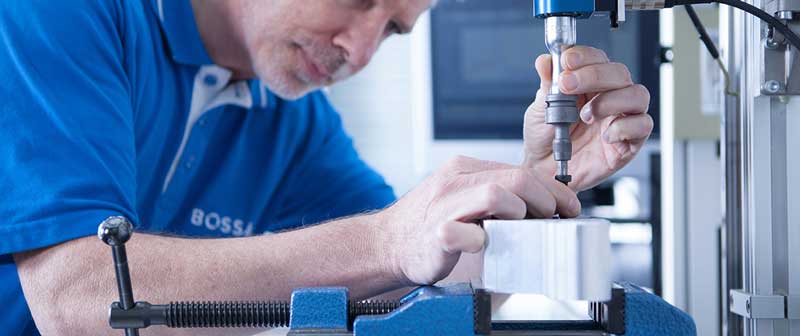 Quality Documentation - AS 9120 / ISO 9001
Exceptional Quality, Exceptional Service, Exceptional Commitment
Bossard America is dedicated to providing quality products and services that exceed the expectations of both internal and external customers. We are committed to satisfying our customers through employee development and proactive management techniques.
We are an AS 9120 / ISO 9001 certified distributor of fasteners and electronic components.
View our documentation here: Bossard Download Center / Quality Certificates
Environmental Compliance Policies
Bossard, Inc. is actively working with our manufacturers to offer products that are in compliance with the European Union Environmental Directive. We monitor the following environmental directives:
RoHS
RoHS is the Restriction on Hazardous Substances directive. It is a directive from the European Union (EU). and it bans the use of certain substances used in the making of electrical and electronic equipment after July 2006. Major substances:
1.Lead (PB)
2.Cadmium (Cd) 3.Mercury (Hg)
4.Polybrominated biphenyls (PBB's)
5.Polybrominated diphenyl ethers (PBDE's)
6. Hexavalent chromium
7.Bis (2-Ethylhexyl) phthalate (DEHP)
8.Benzyl butyl phthalate (BBP) 9.Dibutyl phthalate (DBP)
10.Diisobutyl phthalate (DIBP)
The RoHS directive is always evolving and you can review the current directive and information by clicking on the RoHS link above.
REACH
REACH is the European Regulation on Registration, Evaluation, Authorization and Restriction of chemicals in the EU. REACH works to protect environments and human health where chemicals pose a threat. Regulations are put into place to ensure that corporations are complying with REACH standards.
At Bossard, we are constantly maintaining our processes to ensure we are keeping the environment, our team and our customers safe. We do so by establishing procedures for collecting and accessing information on the properties of these hazardous wastes. Please follow the REACH link above to review the current regulations and updates to the REACH directive.