Bossard opens new facility and Design Center in Boston
July 09, 2019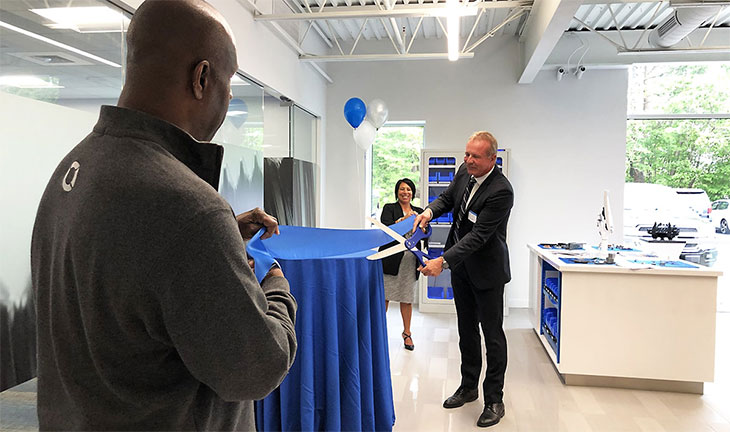 After an extensive construction and remodeling project, Bossard in the United States has opened a new office and Design Center in the Boston area. The move to the new location, located at 2 Kay Way in Stoughton, Massachusetts, took place in February.
The space was designed with education, hands-on experience with fastening solutions, Industry 4.0 driven supply chain management and cutting-edge testing services in mind. It will provide a collaborative environment for Bossard customers to engage firsthand with Bossard's Assembly Technology Expert and Smart Factory Logistics services and solutions for application into their own assemblies and manufacturing process. In addition to an updated office space and a new Design Center, the facility also boasts an ISO Class 5 Clean Room.
Bossard held a grand opening event on June 5 with a crowd of over 30 manufacturers and engineers from across New England in attendance.