Changes on the Executive Committee
February 01, 2021 - Ad hoc announcement pursuant to Art. 53 LR
David Jones to succeed Steen Hansen as CEO of North America. Rolf Ritter to join the Executive Committee as Head of Strategy & Business Development.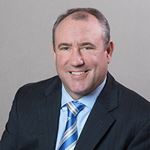 Change of Leadership in Bossard North America; after 13 years as CEO of Bossard North America, Steen Hansen is leaving the Bossard Group. The Board of Directors has chosen David Jones of Detroit, MI, USA, to succeed him as of February 1, 2021. David Jones is new to the Bossard Group.
In David Jones, the Board has appointed a highly qualified and internationally experienced leader to manage and expand the North American market. David Jones, US citizen, is a mechanical engineer with an MBA from the University of Michigan in Ann Arbor. After starting his carrier at General Motors, he joined the Sika Group in 1995 and rose through the ranks of the Automotive Division, starting as an application engineer in Michigan. He then moved into sales and was appointed Engineering Manager in Zurich, Switzerland. After four years in Switzerland, he returned to Michigan as a Key Account Manager, becoming VP of Engineering and was later promoted to Executive VP of Automotive & Industry in North America (2010-2013), ultimately headed up Sika's global Automotive Division (2013-2020).
Steen Hansen is leaving the Bossard Group; the Board of Directors wishes Steen all the best for his future endeavors.
The Board welcomes David Jones to the Bossard Group, wishing him great success and hoping he will find his new assignment rewarding.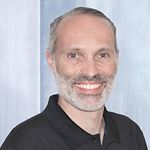 Rolf Ritter is taking on the new role of Head of Strategy & Business Development. The Board of Directors has appointed Rolf Ritter as a member of the Executive Committee of the Bossard Group effective May 1, 2021.
Rolf Ritter returned to the Bossard Group on January 1, 2020, having served as CEO of Bossard France from 2004 to 2009. He is a dual Swiss-US citizen and has an MBA from the University of St. Gallen, Switzerland. He began his career as an internal consultant at SIG in Neuhausen, Switzerland. He then joined the Volkswagen Group to implement strategic logistics projects in Brazil and Mexico. After heading up Bossard France, Rolf Ritter became CEO of BDT Media Automation GmbH in Rottweil, Germany; a global technology leader in data archiving with production facilities in Germany, Mexico, China and Singapore. In 2014, he founded his own consulting firm in Miami, USA, and began investing in tech startups as well as providing strategic consulting to a number of companies in the area of mergers and acquisitions. At the same time, he taught information technology courses at the College of Business at Florida International University.
As Head of Strategy and Business Development, Rolf Ritter is responsible for mergers and acquisitions, startup screening, management of minority holdings, and support of implementing the new strategic Group initiatives.