Estamos encantados de poder mostrarle ejemplos sobre cómo añadimos valor.
Confidently manage large and varying amounts
Alstom Transport designs sustainable and global railway solutions tailored to operators, public authorities and passengers. Bossard has implemented the 3-level concept at seven Alstom Transport plants that lead to significant savings in costs and time in Alstom Transport's production operations.
More time for the core business
Komax Wire develops and manufactures innovative wire processing systems for international customers in the automotive, electronics and appliance industries. After assigning the C-part supply and management to Bossard, the Komax employee who had previously worked on the task was able to commit to other important responsibilities within Komax.
Savings of process costs
The Carinthian family business Pichler specializes in energy-saving ventilation systems for greater comfort indoors. In turn the company is achieving considerable savings in its process costs for the management of C-parts with the SmartBin integrated management system from Bossard.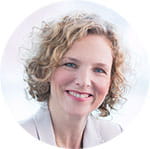 Jane, CEO

«¡La competencia es feroz! Todos los días me veo obligada a encontrar nuevas soluciones para seguir siendo competitivos. Si no reducimos costes y aumentamos la productividad, perderemos mucho más que participaciones en el mercado».

Andrew, cadena de suministro

«Con que nos falte un solo tornillo diminuto, el producto ya no puede salir de la cadena de producción y tengo que explicar qué ha pasado. ¿Cómo puedo minimizar las incertidumbres en el proceso de adquisición?»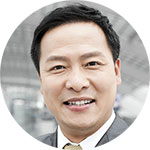 Lee, director de producción

«En mi proceso de producción, todos los detalles cuentan. Necesito tener visibilidad total del proceso y piezas de gran calidad para maximizar la producción. ¿Cómo puedo encontrar la solución perfecta?»