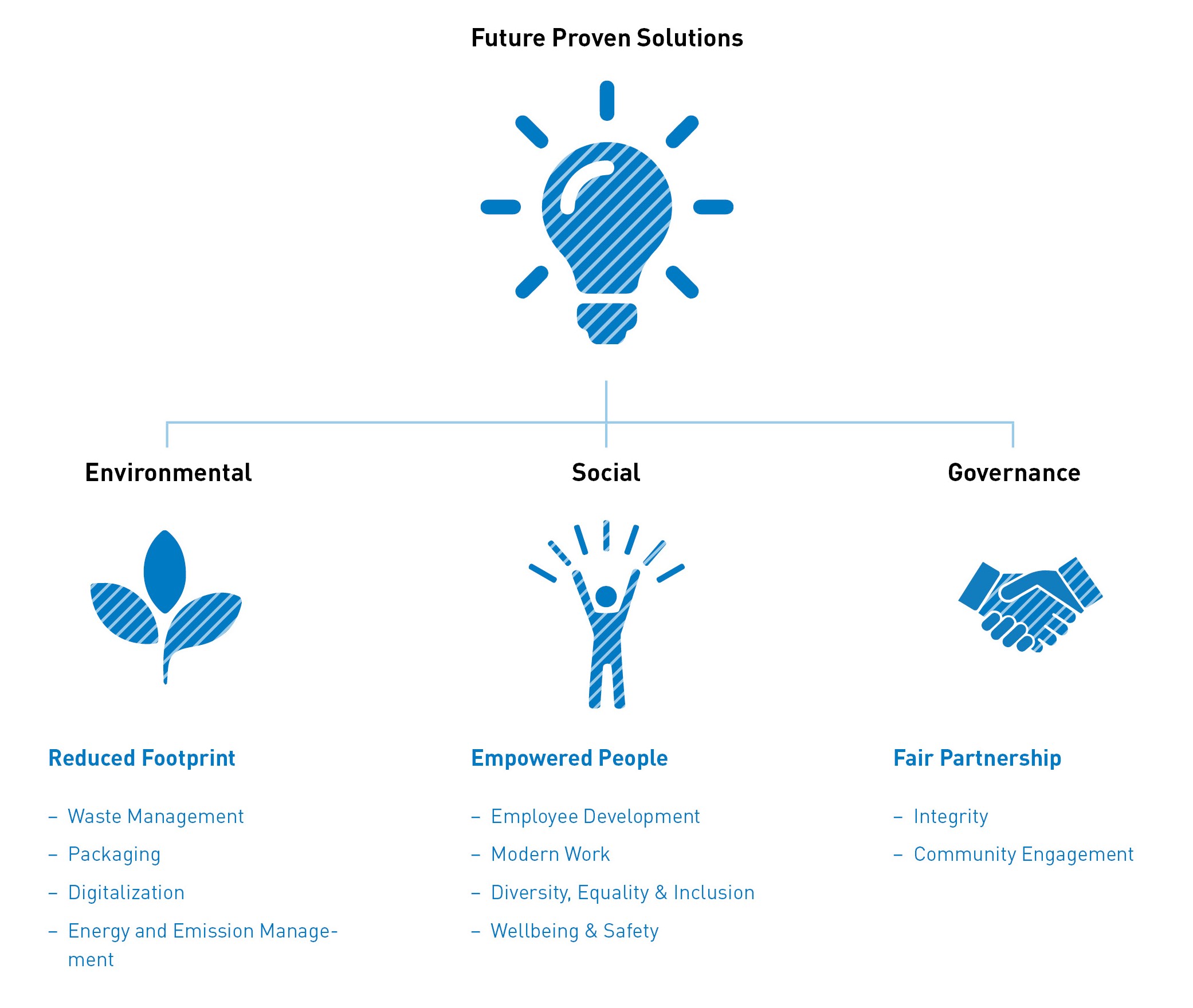 As an environmentally conscious and socially responsible company, we are committed to the careful and efficient use of natural resources and energy and to minimizing our impact on the environment - whether through the infrastructure we use or through our work processes. Our employees are the key to success. Their commitment, knowledge and resourcefulness drive Bossard forward and we take responsibility for their well-being. We work with relevant certifications and suppliers who comply with our business ethics, environmental and labor values and requirements.
We are aware of our responsibility and have anchored the issue of sustainability in our corporate strategy.
The following four topics are at the heart of our sustainability efforts:
Future-Proven Solutions
Empowered People
Fair Partnership
Reduced Footprint
Our long-term goal is: "Together we bring Proven Productivity and Sustainability to every assembly plant in the world"
You can read more about how we plan to sustainably advance the named topics and goals in our Sustainability Report.
Moreover, discover in the following video how Bossard and Komax accept their responsibility towards the environment and the future generations and create long-term added value through their cooperation: